David E. Harrell Memorial Scholarship
Presented by SEMARC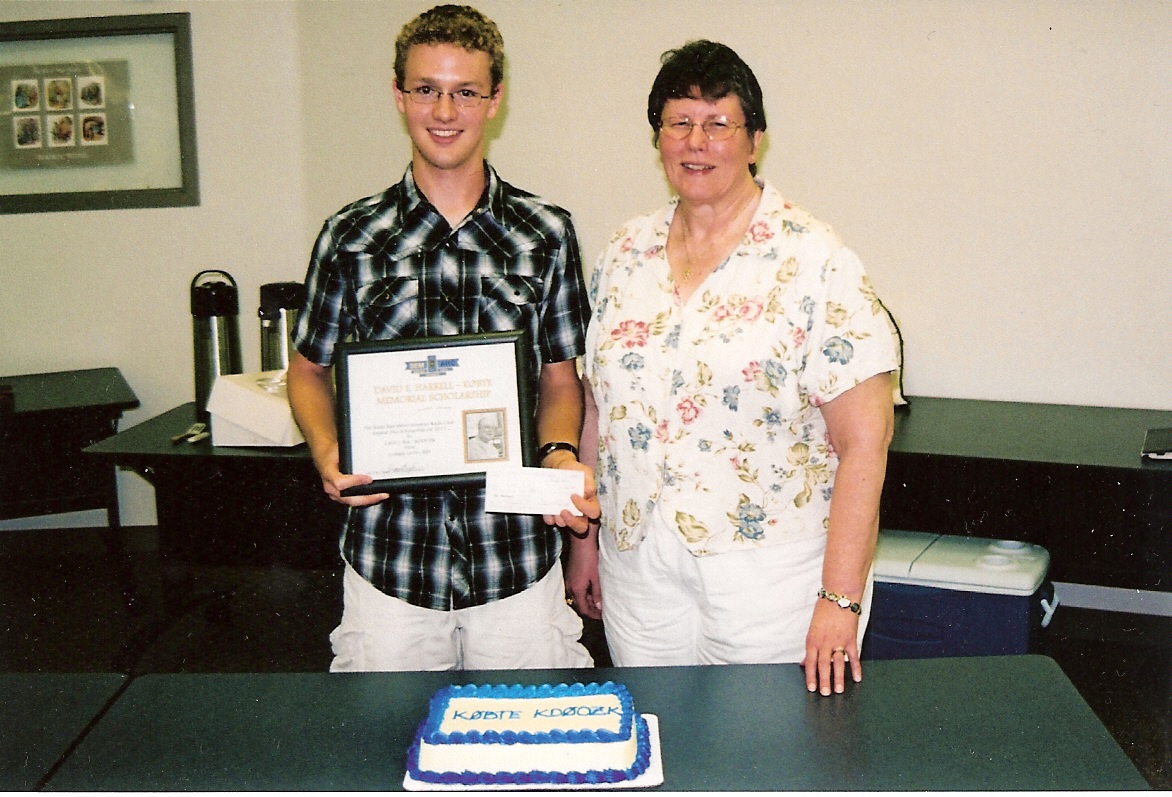 Mrs. Jenny Harrell presents the first David E. Harrell Scholarship to Caleb Boe KDØOZK.



SEMARC has established a $1000 scholarship for 2022 in support of an area high school senior who is a licensed amateur radio operator and will be attending a two-year or four-year technical school, college or university. The scholarship is offered to seniors at the following schools:
East Ridge
Hastings
Math and Science Academy (Woodbury)
New Life Academy
Park
Simley (Inver Grove Heights)
South St. Paul
Woodbury, or
any home schooled student who lives in these districts.
The scholarship was founded in memory of SEMARC founder and first president David E. Harrell. He was instrumental in establishing the club as a non-profit organization in 1987. His passion was helping youth become interested in amateur radio and getting their first ham license. Dave worked more than 35 years at KSTP-TV, St. Paul, as a video control engineer, cameraman and studio lighting technician before retiring in 1991.
Recipients of the David E. Harrell Scholarship

| Year | Name | Hometown | School |
| --- | --- | --- | --- |
| 2011 | Caleb Boe KDØOZK | Cottage Grove | home school |
| 2014 | Michaela Finley KDØFFU | Woodbury | New Life Academy |
| 2016 | Richard Marsh KMØRN | Cottage Grove | Park |
Scholarship Committee Chair Dick Roberts NØUC